FREELANCE WORK ⟶
Jump to category

PERSONAL PROJECTS
⟶
Jump to category
⌁ PERSONAL PROJECTS

åtåmåtån RECORD LABEL
2018- ongoing
Click through slideshow.
Metallic gold, risograph printed record sleeves that are cut, folded and glued by hand. Hand stamped record labels.
åtåmåtån:
Vinyl record shop
Digital record shop
ååå101 2018
Sólveig Matthildur - Affliction/Absolution 7" 100 made, 90 for sale.
---
WRITING 2018 - ongoing


⌁ GRAPHIC NOVEL + PICTURE BOOK
2018-19 Enrolled in
Skarpnäcks Folkhögskolas two distance courses in making comics
. I'm focusing on my adult picture book "The Mother of Pearl Cloud" ("Pärlemorsmolnet") and my graphic novel "Night of Fireworks" ("Fyrverkerinatt").
See more:
"The Mother of Pearl Cloud"
"Night of Fireworks"
⌁ HORROR CHRISTMAS CALENDAR
One of the authours in
Mirarmir Publishing's horror Christmas calendar
for 2018.
Read it here
.
⌁ THREE SENTENCE IMAGES
Three sentence long stories inspired by
Karoline Schneider's
photos. Project in progress, 2018. Some were part of
Murmures exhibition at erste erste gallery
in Berlin.
⌁ COMPETITION
My short story "Nattalek" ("Nocturnal Games") won second price at
Fantastiknovelltävlingens
competition. November 2018.
---
ILLUSTRATION SHOP 2012 - ongoing
ellamoe.etsy.com
I make and sell prints.
Click through slideshow.
---
FLEXIWAVE RECORD LABEL 2011 - 17
Discography in slideshows: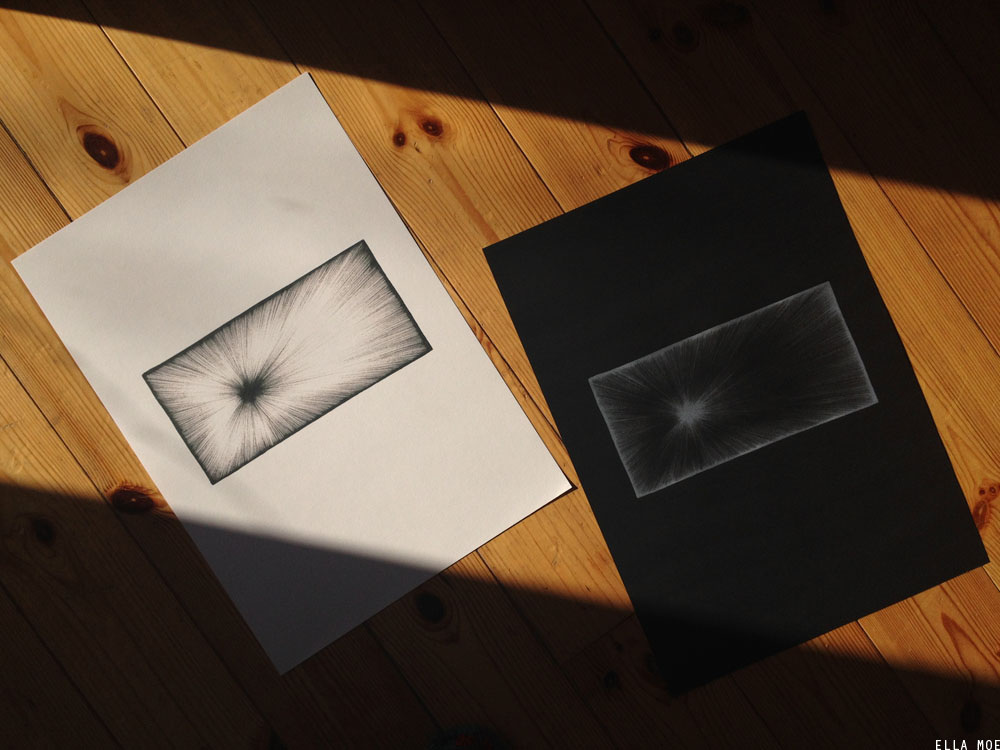 ---
2014-18
Teaser, 2018
Nina Belief, 2015
Silent EM & Ortrotasce, 2015
Futility, 2014
Black People, 2014
⌁
⌁ FREELANCE WORK

EDITORIAL ILLUSTRATION 2003-18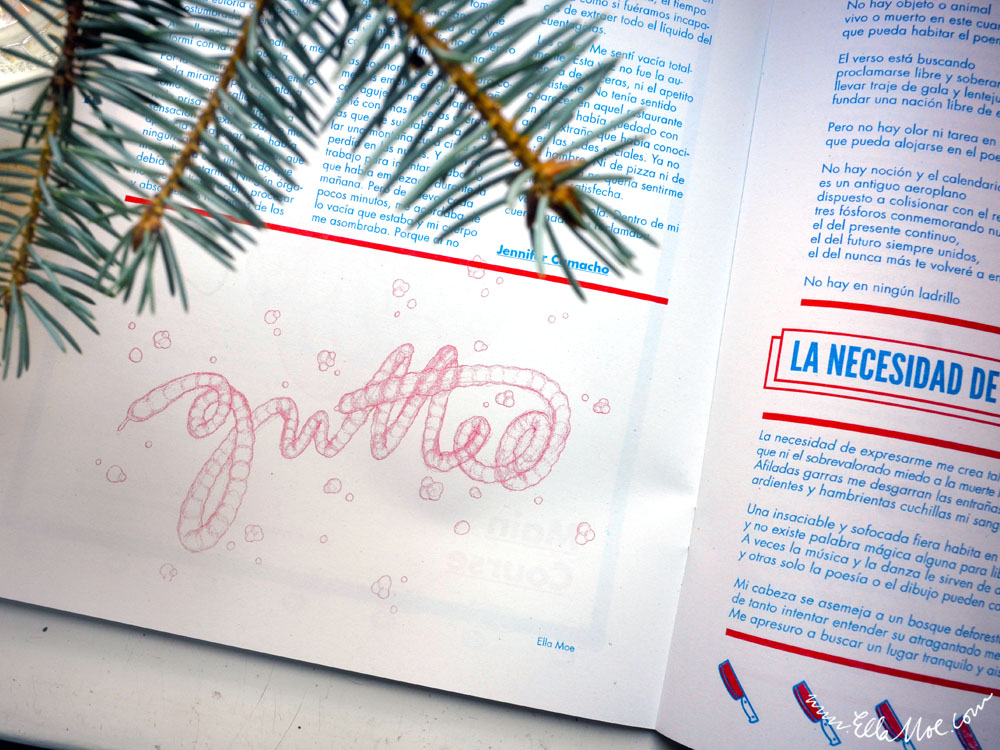 Click through slideshow:
01:
Tast Zine
issue 2 2018
02:
Tast Zine
"pink guts" issue 1 (nine images) 2017
03:
Portraits of Grandpa
, 2012
04: Galileo fanzine, 2009
05:
Bang
magazine, 2008
06: FemKul magazine, cover art and illustrations (selection of three covers) 2003-04
07: Lava magazine, portrait of Prime Minister Göran Persson, 2003
---
LOGOS, POSTERS, GRAPHIC DESIGN 2006-17
Click through slideshow:
01: Logo for Sad Sunday music event, Berlin 2017
02: Illustration for poster for
Club Substance
, Edinburgh 2016
03: Logo and poster for Transistor music project, Stockholm 2013
04: Logo and poster for
Monsters of Film
horror film festival, Stockholm 2013
05: Logo and poster for
Cinema Queer
HBTQ film festival (two images), Stockholm 2012
06: Graphic profile (logo and illustrations) for web and print for CinemArena film festival, Stockholm 2011
07: Animation, logo, illustration and poster for children's short "Garantia", Stockholm 2006
---
VARIOUS ILLUSTRATION WORK 2003-18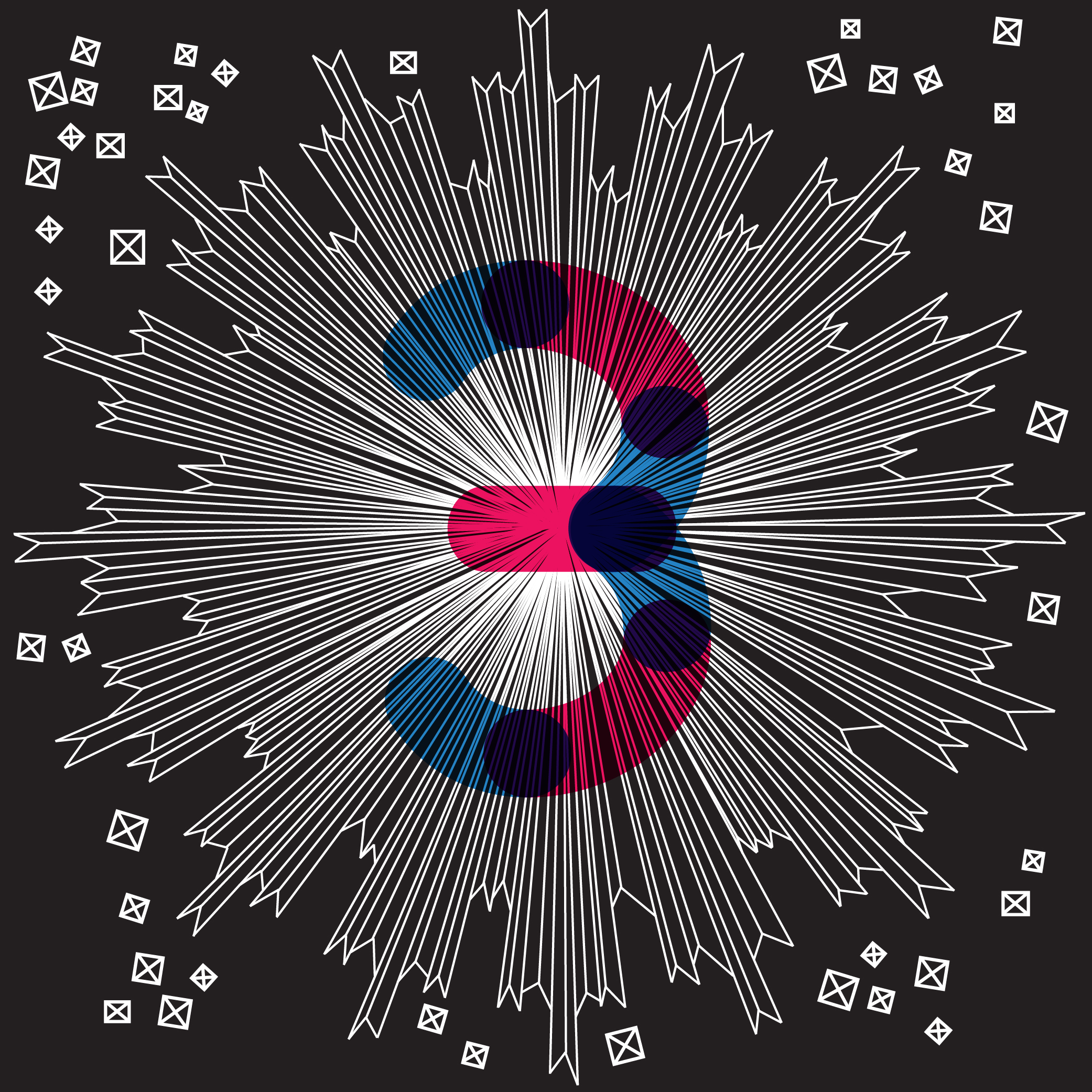 Click through slideshow:
01: The print "Araneae" for
Misterdressup
(two images), 2018
02:
Tobias von Hoffsten, 2016, illustration, digital sleeve art
03:
Rättviseförmedlingen/Equalisters,
three year jubilee party invitation, 2013
04:
Johan Häglerud
, 2012 and 2013, logo and digital sleeve art (two images)
05: "
Mitt liv som Sunes hund
", Rabén & Sjögren, 2003, illustrations for children's book
⌁